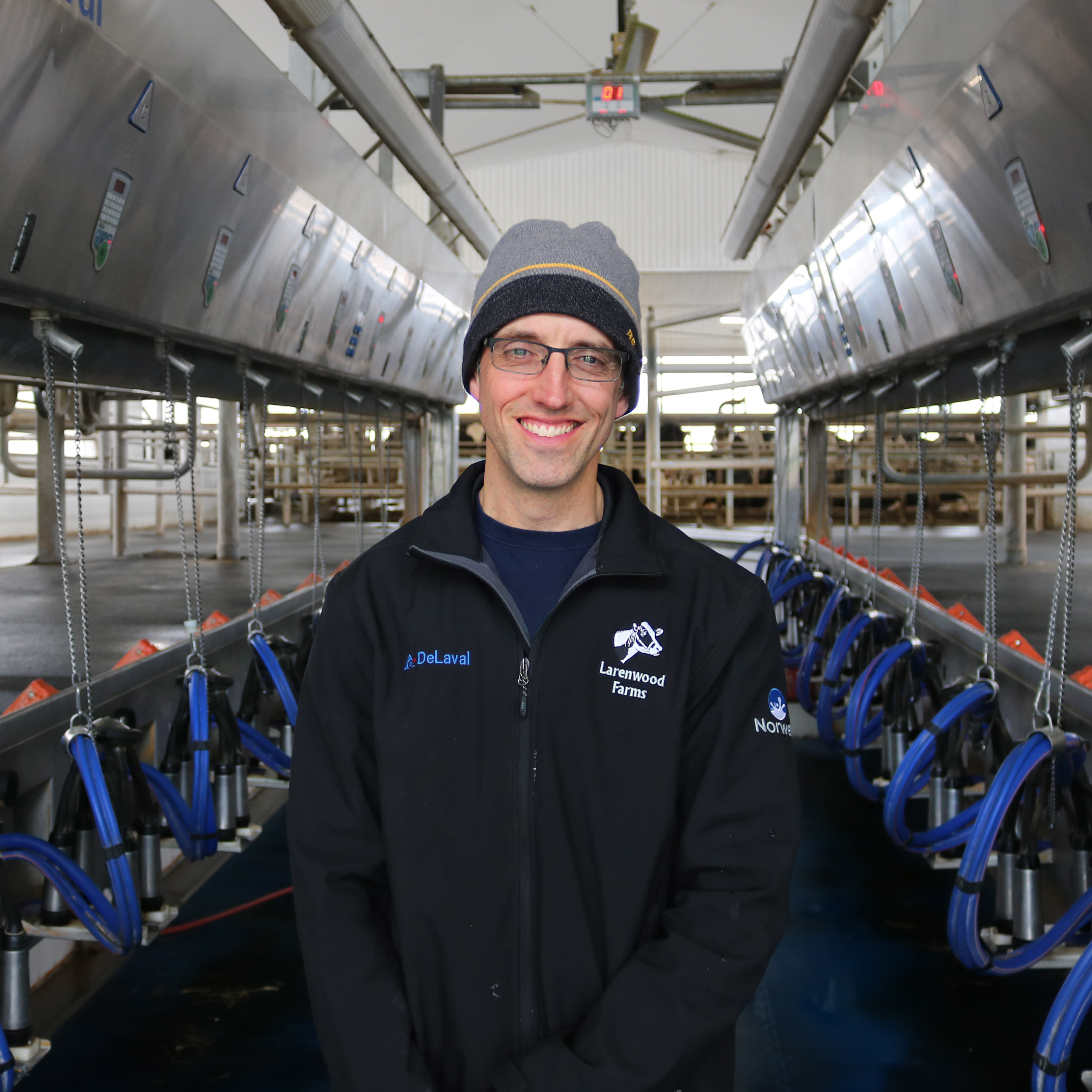 This week, we went with Agent Chris McCullough to visit Larenwood Farms Ltd, a dairy farm in Drumbo, Ontario. Larenwood Farms, owned and operated by the McLaren family, placed seventh on the list of Canada's Best Managed Dairy Herds 2021.

The farm has grown significantly since the original farmstead was built in 1850. Part of their growth was building a new dairy barn where they milk 105 cows with a double ten parallel parlour.

As a long-time Policyholder, Chris McLaren pointed out that he chooses to stay with AFM because of our adaptability and the relationships he has built with the team. "We like dealing with Ayr Farmers Mutual because they understand farming and agriculture. When I need to make a change, they know exactly what I am talking about, and when I call to make a claim, they always make sure they fully understand the situation."

Thank you for letting us tour your operations, Chris!