Whether you're docking your boat at the cottage for the weekend or taking the family for a sunny Sunday cruise, you want to know you have the right protection for your boat. We can provide the insurance you need for your water or marine pleasure craft.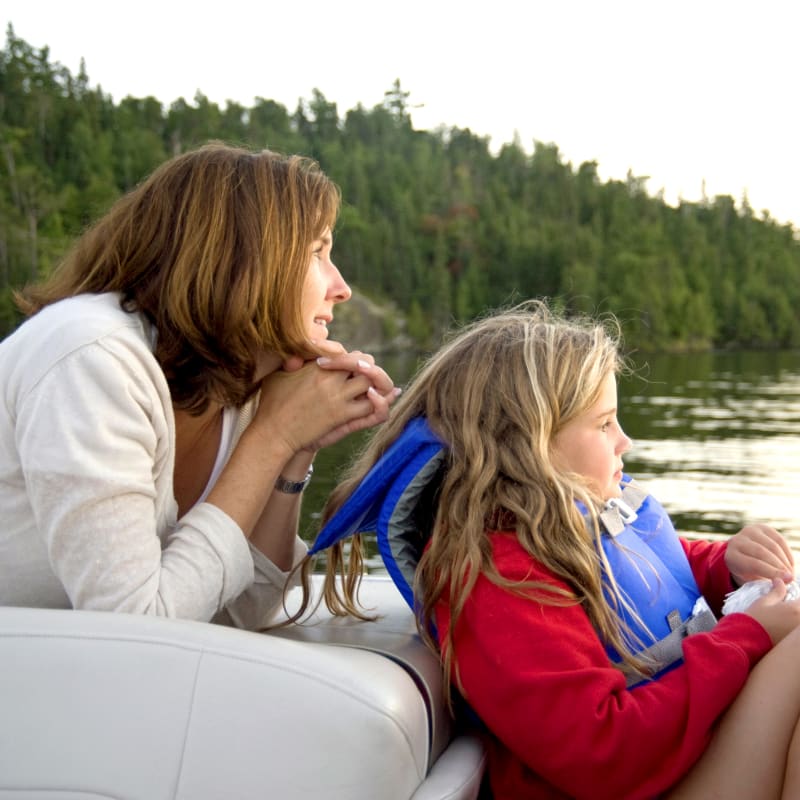 Boat, Motor & Trailer Floaters
If your boat is under 21 feet long and valued at less than $20,000, you may want to consider adding your boat, motor, and/or trailer to your Homeowners Policy to ensure you have the proper insurance limit and coverage for these types of vehicles as a 'Floater'. This also applies to canoes, rowboats, and kayaks.
Personal watercraft (e.g. Seadoo or Jet Ski) can be added to your Homeowners Policy if they meet eligibility requirements.
Wanna Go Bigger?
For boats larger than 21 feet or more expensive than $20,000*, a Marine Policy is required. Separate from your Homeowners Policy, a Marine Policy offers more comprehensive protection than a Boat, Motor & Trailer Floater.
Marine Policy Coverage Highlights
All perils coverage for physical damage to the boat
Includes a coverage limit for personal property on your boat (i.e., lifejackets, paddles, etc.)
Emergency towing expense coverage
Removal of wreck coverage
*Vehicle must adhere to these conditions to be eligible for a Marine Policy. If you have further questions, please check our FAQ page, or contact us.
Did You Know Your Home Insurance Offers Limited Boat Coverage?
A Home Insurance policy with Ayr Farmers Mutual contains 'specified perils' coverage and theft/attempted theft with a limit of $3,000. Collisions are one of the leading perils on the water and are dangerous for everyone involved. Also, damages can be costly to repair. If your boat is valued at over $3,000 and you want it to be fully protected, you should consider boat insurance coverage options.
Insurance That Works As Hard As You
Please contact us and Get Started Today! One of our Agents will work steadfastly to provide you with the information you need. Just shopping around? No problem! Our Agents are happy to help provide you with information, so you can make the best decision—For You.