2022 Ayr Farmers Mutual Insurance Company Scholarship Recipients

Ayr Farmers Mutual Insurance Company is proud to provide scholarships to students whose parents or guardians are our Policyholders. The top three submissions each received $3,000 towards their studies. This year the applicants were encouraged to share their most exceptional customer experience story and how it made them feel. We also asked them to share creative ideas for what we could do to elevate our Policyholders' customer experience. We were impressed by each of their stories and innovative ideas. The top three submissions focused on the importance of providing education and personalized care to customers.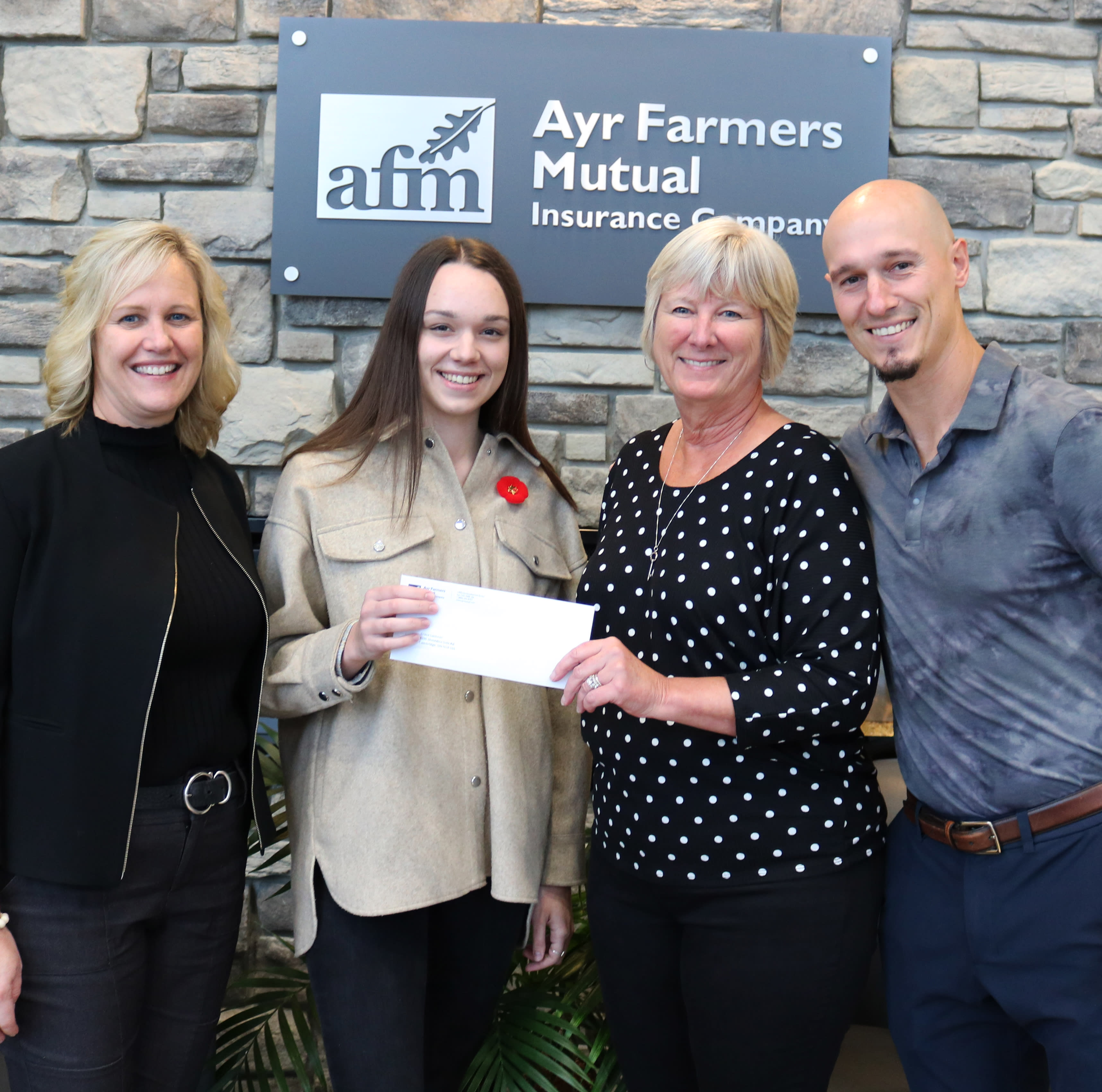 Scholarship Recipient Grace Lochner

Congratulations to scholarship recipient Grace Lochner. Grace shared with us a customer experience story about a visit to the eye doctor and how the doctor took the time to provide her with an educational experience she won't forget. She feels that taking the time to ensure someone fully understands the information provided to them is an integral part of the customer experience journey. When being presented her scholarship, Grace explained what receiving this scholarship means to her: "I am so grateful to have won this scholarship. I am currently about halfway through completing my undergraduate degree and am hoping to pursue further education. This financial support towards my education will allow me to focus more on my studies and get more involved in my school community." We wish you the best, Grace, as you continue your studies at McMaster University.
Scholarship Recipient Julia Markle

Julia, a student at Brock University, shared her family's experience at an out-of-town car repair shop. In her family's time of need, the car repair shop went above and beyond , despite the fact they would most likely not be a repeat customer due to the distance they had traveled. Going above and beyond for a customer and providing them with exceptional care made this a positive customer experience for her. When Julia came to Ayr Farmers Mutual for her scholarship presentation earlier this month, she shared with us, "I am very honoured to have received the Ayr Farmers mutual Scholarship, adapting to going to a new school, new way of learning, living away from home and having to not think about making a tuition payment has taken some pressure away and given me more time to focus on my studies." Congratulations Julia.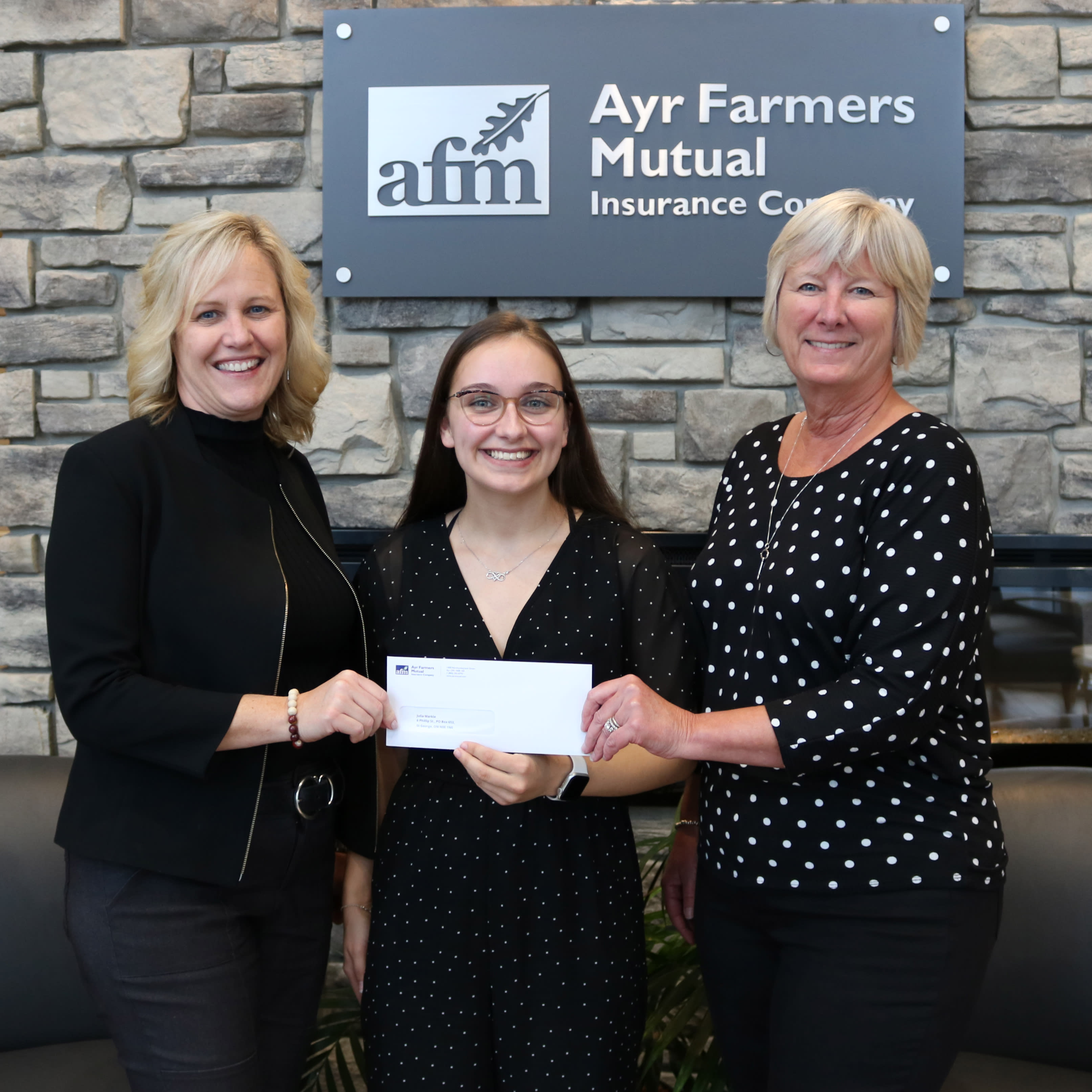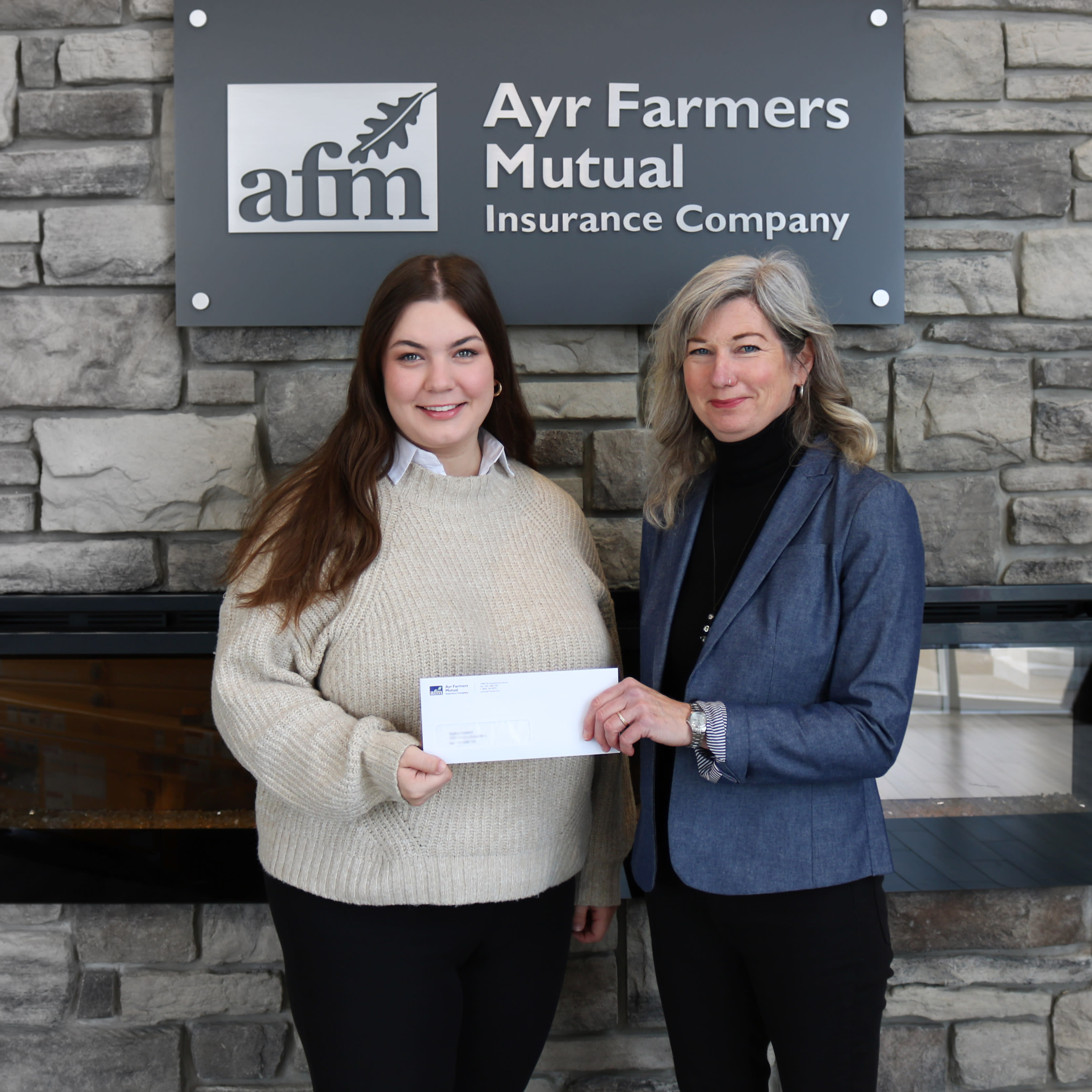 Scholarship Recipient Sophia Diebold

Scholarship recipient Sophia Diebold, now in her fourth year at the University of Waterloo, shared her experience at a fracture clinic. The clinic's personalized care alleviated a stressful and painful situation for her. We were very impressed with the details and concepts that Sophia shared in her submission. Sophia tells us, "This scholarship covers nearly half of the academic fees of my upcoming school term, which is simply incredible! It is hard to put my gratitude into words, as this gives me the chance to strive for my goals without worrying about the financial barrier. With the increasing costs of school and living, like many other students and community members, I have felt the pressure of what seems like never-ending expenses. Though I have no plan to stop working part-time, this scholarship has given me the opportunity to take a deep breath and calm my worry about the upcoming school billing cycle. Thank you again, AFM, for this opportunity and for supporting education within our community." We wish Sophia all the best in her academic journey.


Congratulations to everyone who received a scholarship this year!