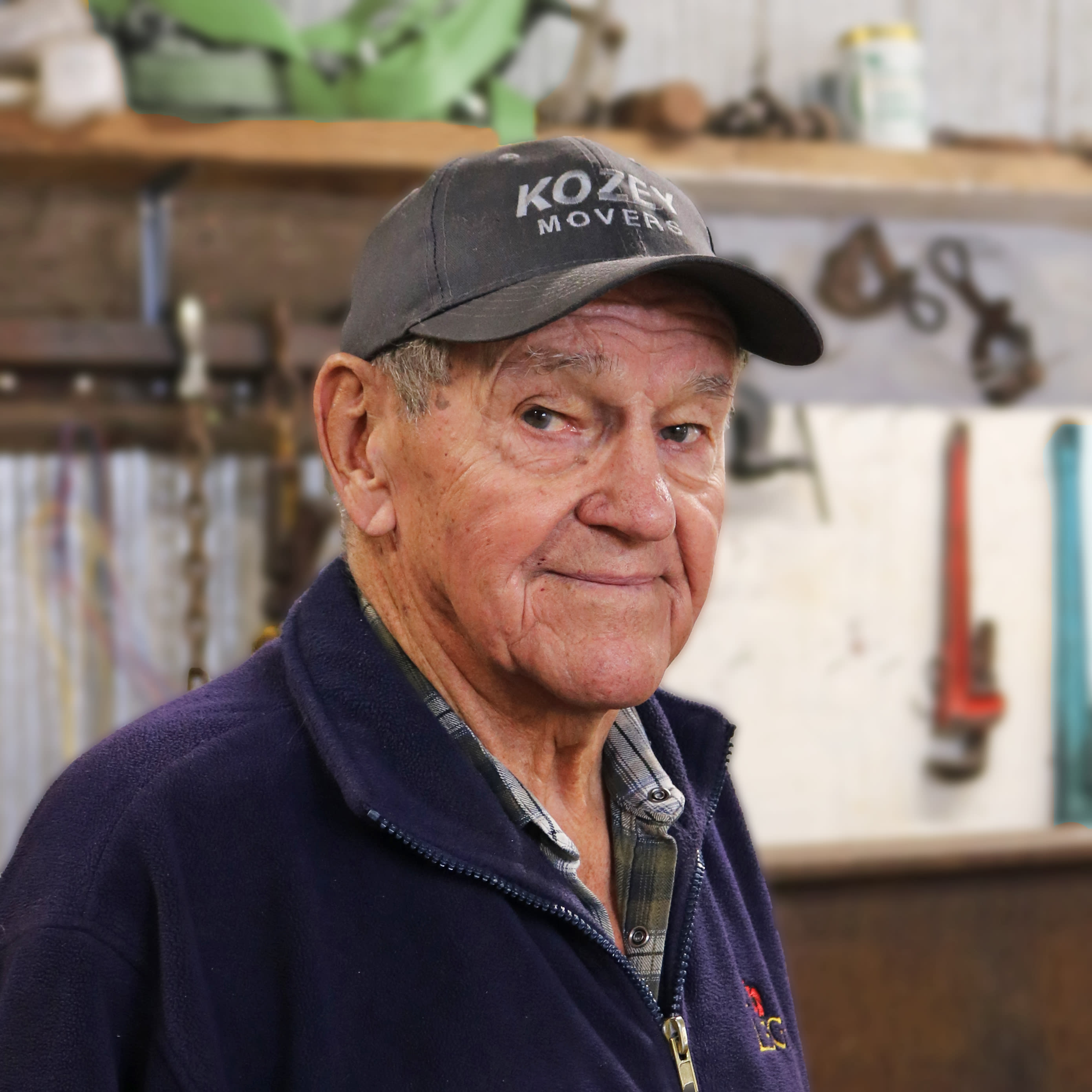 Nestor (Nick) Kozey has been a home insurance Policyholder with Ayr Farmers Mutual Insurance Company for 35 years. However, this is not the only milestone he is celebrating this year. Nick celebrated his 95th Birthday on January 31, 2022. Despite his age, Nick is not retired and still enjoys working. With a business as exciting and unique as his, it's no wonder why. Nick is the owner of Kozey Movers, a company that moves entire structures. He and his team move a variety of buildings from barns, garages, heritage homes, and at one time even an 80ft x 30ft train station in Princeton.

Like our company, Nick is very involved in his community. Since moving to Princeton in 1950, he has been a member of several community groups where he is instrumental in leading fundraisers and contributing to the community. Nick is on the Princeton & District Museum board. He was also involved in several other community milestones, including helping to advocate for and build the community hall, and volunteering to help with the construction of the local ballpark.

Nick's favourite part of being an AFM Policyholder is his relationship with his Agent, Neil. Relationships mean a lot to Nick, and he is grateful that he gets a response right away whenever he has a question. "The people at Ayr Farmers Mutual Insurance Company are the reason I have been happy with my service for the last 35 years."

We are glad to have a fantastic guy like you as our Policyholder Nick, and we wish you all the best!