Keep the giving going.
Our 2021 scholarship recipients went above and beyond for their communities during a challenging year. We were so impressed by their initiatives that we surprised each recipient with the opportunity to select a community charity of their choice to receive a $1,000 donation on behalf of Ayr Farmers Mutual.

Sophia Diebold – Jessica's House Hospice.
Scholarship recipient Sophia chose to direct the $1,000 donation to Jessica's House Hospice in Exeter. Founded in loving memory of Jessica Hamather, Jessica's House offers professional bereavement support services to individuals and families who have experienced the death of a loved one. Sophia Diebold explained, "I was lucky enough to know Jessica Hamather, after whom this hospice was named. My favourite memory was the day we spent in Banff together. I was younger, and Jessica made me feel so comfortable and loved. She had a knack for doing that, loving and caring for everyone so deeply. When she lost her life, it was no surprise that her loving spirit carried forward to Jessica's house project. "

I was really impressed by the hospices' mission: "to provide compassionate, high-quality care for residents from the time of diagnosis through their palliative and end-of-life journey." I know Jessica among many others, spent their last days in a dark, cold hospital room. The patient-centred and bright care at Jessica's House provides such a beautiful view during a difficult time."'

To learn more about Jessica's House visit: https://jessicashouse.ca/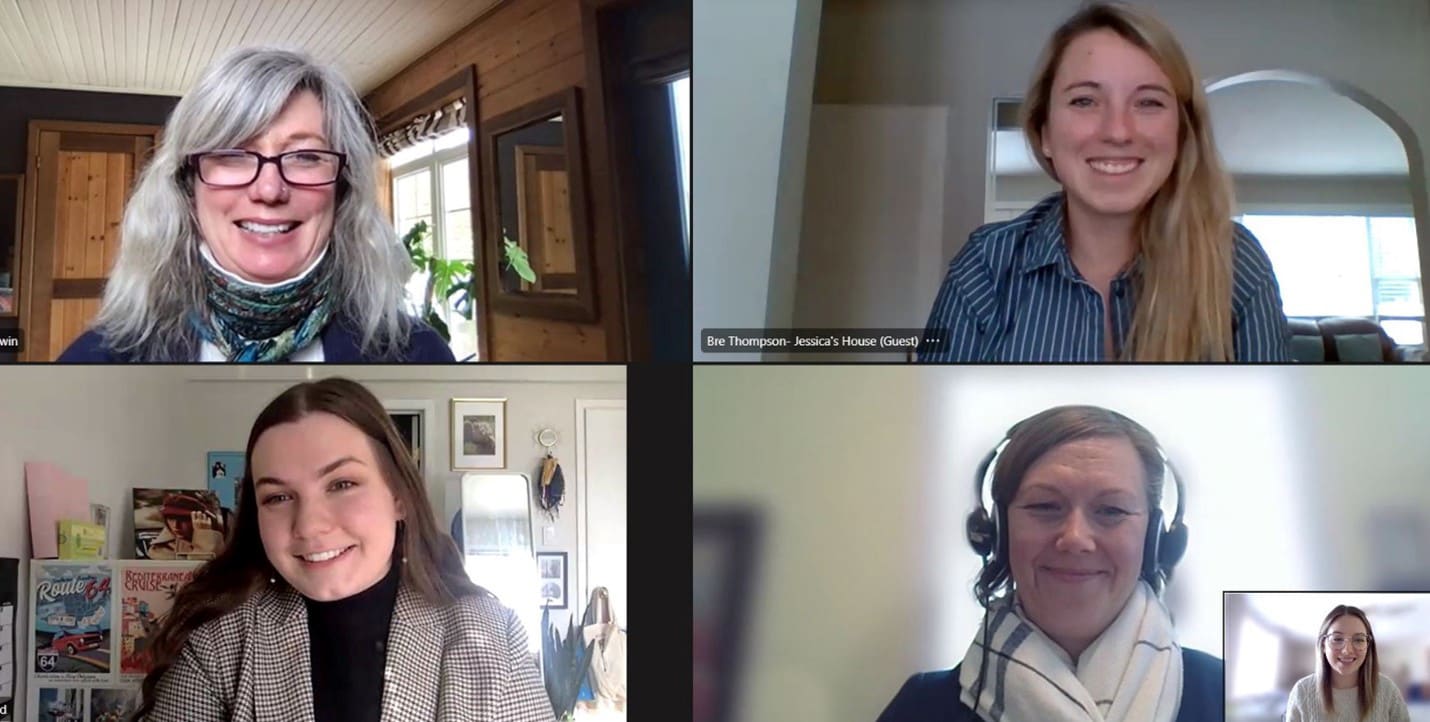 Virtual presentation to Bre from Jessica's House.