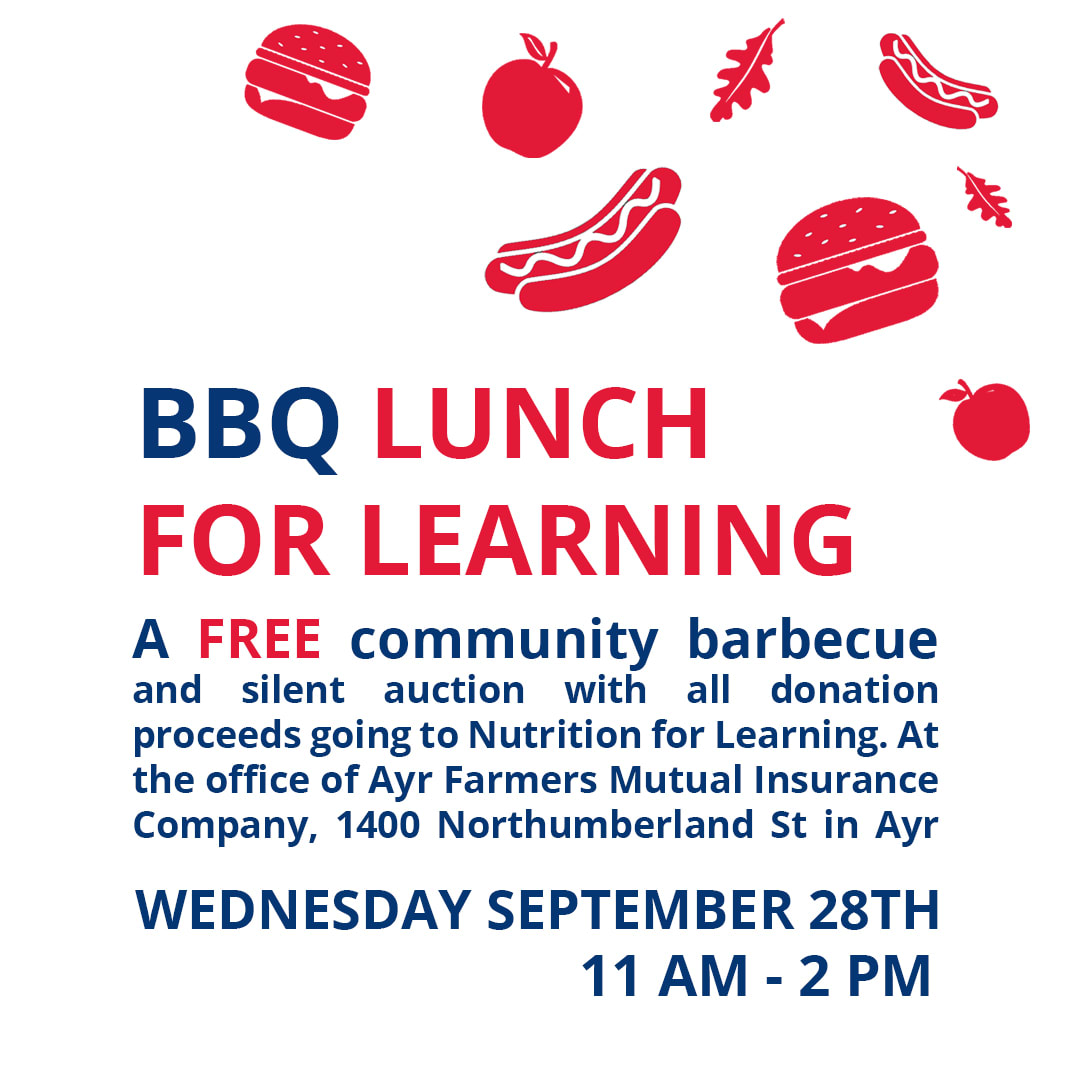 We would like to thank everyone who came out to BBQ Lunch for Learning to support Nutrition for Learning. Together we raised $14,000 to help keep kids in our region well nourished while at school. We would not have been able to accomplish this without your kind donations. THANK YOU!
Nutrition for Learning, a registered charitable organization established 25 years ago, works to help build equity and belonging through universal nutrition access in learning environments. They offer healthy food programs that impact the student's physical, cognitive, behavioral, and academic needs at schools in the Waterloo Region, including over 250 students in the Ayr community alone. Nutrition for Learning is offered in 93% of schools in Waterloo Region, meaning over 72,000 students in our communities have equal access to food while at school.
Couldn't join us but still want to give to this amazing cause?
Donations can be made at: https://www.nutritionforlearning.ca/donations/ 
Please write "BBQ Lunch for Learning" in the private message field.