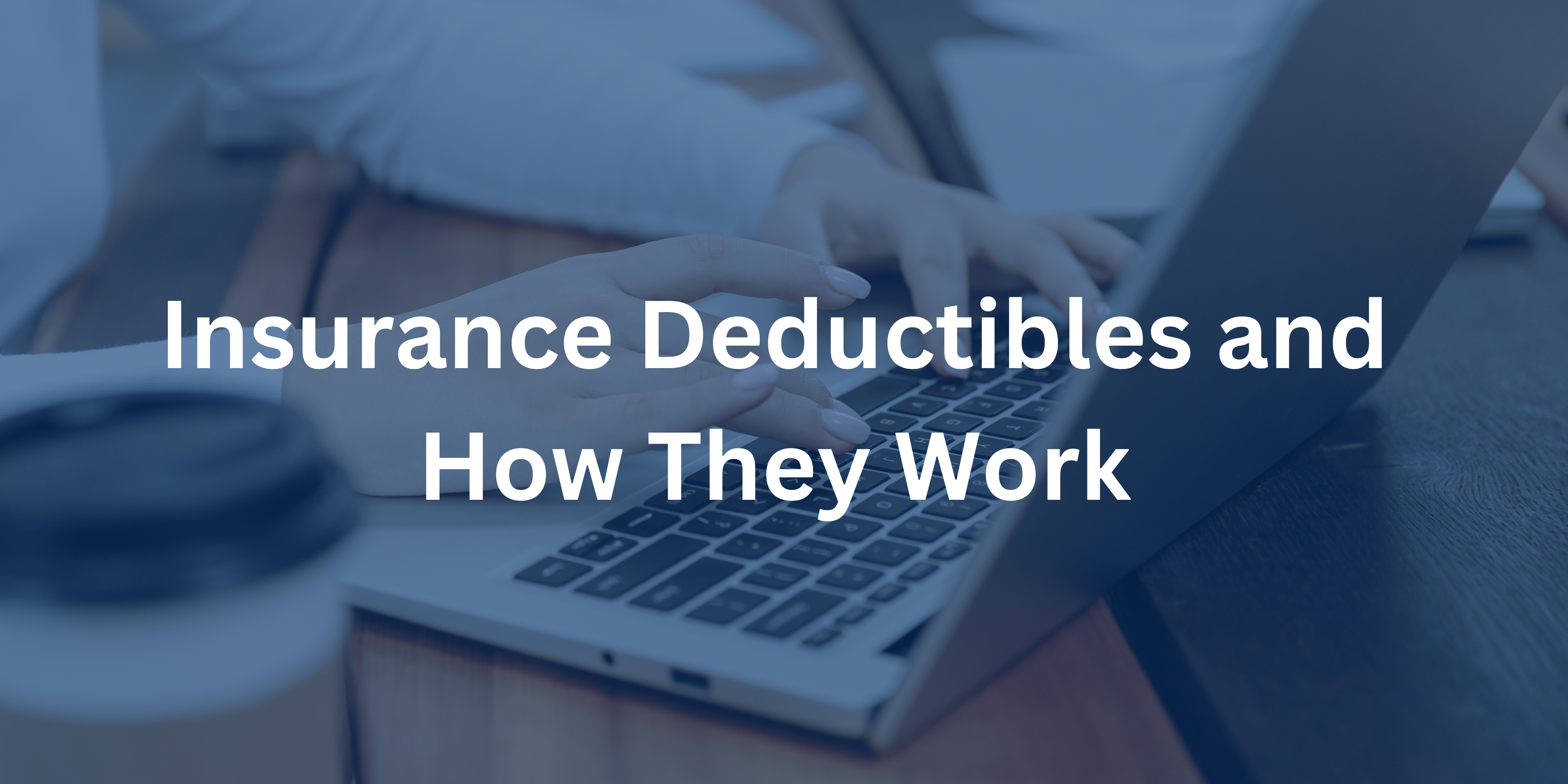 If you've ever shopped around for insurance, you've probably asked yourself "what is a deductible?" or "how does an insurance deductible work?" This is a very common question we get asked frequently, so we thought we would break it down for you.  

A deductible is the amount of money you need to pay "out of pocket" before the insurance coverage starts to pay covered expenses. The deductible is effectively "deducted" from your total claim settlement. After you pay the deductible amount, your insurer will cover the remaining cost to repair your vehicle, home, personal belongings, or otherwise.  

Deductibles provide a way for insurance companies to transfer back some of the risk associated with your policy, which allows them to offer you a lower premium compared to what you'd have to pay with no deductible. 

How does a deductible work?  
If the damage or loss inflicted costs more than your deductible amount, you'd only be responsible for paying out the deductible (smaller portion of the damage or loss), whereas and your insurer insurance company would cover the remaining amount.
Your deductible works differently depending on the type of insurance you have. Let's dive into the some different scenarios depending on the line of insurance you are referring to: 
1.      Auto Insurance
 
Your deductible applies when you file a claim for damage to your vehicle. If you are involved in an accident or your vehicle sustains damage covered by your policy (such as theft, vandalism, or weather events), you will need to pay the deductible before your insurance company covers the remaining repair costs. 
2.      Homeowners Insurance 
 
The deductible applies when you file a claim for property damage or loss. If your home or belongings are damaged due to covered events (fire, windstorm, or theft), you'll need to pay the deductible before your insurance coverage kicks intakes effect to cover the remaining repair or replacement costs. 
Who decides my deductible?  
You do! Your insurer will provide you with options and will likely suggest a minimum deductible and maximum deductible you canto choose from. At Ayr Farmers Mutual, our deductibles range from $500 up to $2,500, depending on the type of insurance coverage you choose.  

The deductible you choose will also depend on the risk level you're willing to assume. If you choose a lower deductible, you'll pay the lesser portion of your potential claim, but respectively, your insurance premium cost may be slightly higher. If you choose a higher deductible, you'll pay less for your insurance premium, but should you have a claim, you'll have to pay more out of pocket for damages.  

It's important to review your insurance policy documents and to be familiar with your coverage. Your policy is a legal document and it's your responsibility to understand what is – and is not – included in it. Deductibles exist to help you and are may be another factor to consider when purchasing insurance and when filing a claims, but they are put in place to help you. To learn more about deductibles or to request a quote on insurance, contact your Ayr Farmers Mutual Insurance agent or broker today.  

Disclaimer: The information provided on this blog is for educational purposes only and is not intended as professional insurance advice. The coverage, terms, and conditions of each insurance policy are unique and subject to individual circumstances. The information provided does not guarantee the availability or suitability of any insurance policy for your specific needs. You should not rely on the information in the blog as an alternative to professional advice from your insurance broker or insurance company. If you have any specific questions about any insurance matter, please consult a licensed insurance agent or insurance broker for personalized advice and guidance.